At Celebration Kidz we strive to provide a creative, caring and consistent environment for your child. Our experienced staff really enjoys getting to know each child and helping them reach their goals while preparing them for their next educational experience. We are currently updating this page, so not everyone is pictured.

Ms. Katie, Director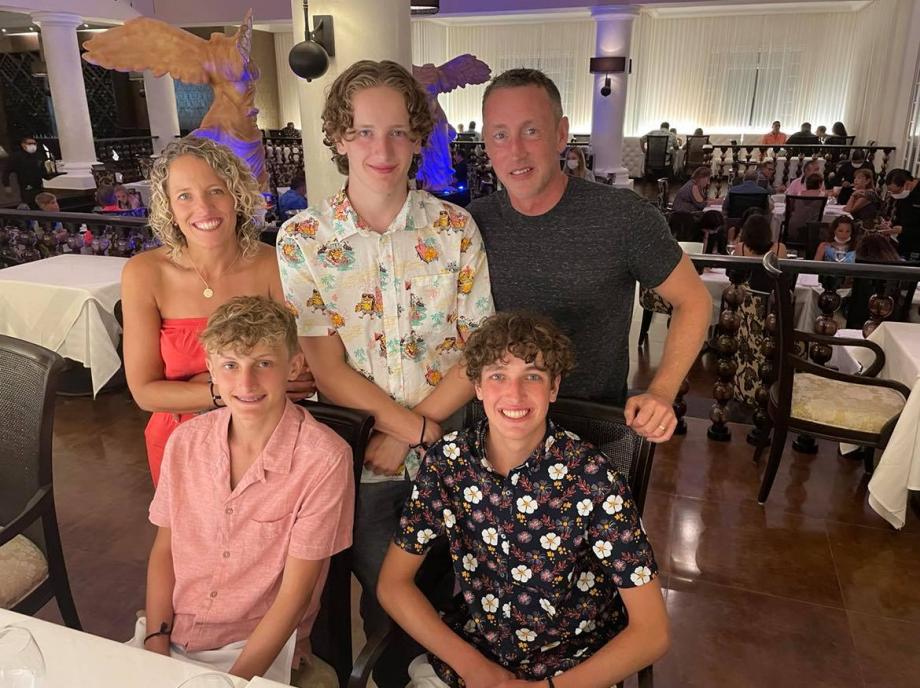 I am a member of Celebration Center Church and have a deep-seeded passion for children and learning! I grew up in Puyallup and graduated from Pacific Lutheran University with a Bachelor of Arts in Elementary Education and a Minor in Theater in 2003.
My previous jobs include serving as Children's Pastor for two years at Bethany Open Bible and working in the Child Watch Center at the Mel Korum YMCA where my three toddlers could be at my side. While at the YMCA, I developed a curriculum for and directed "Kids Activity Time", which was a daily session of structured activities for children ages 2-6. This is where I gained interest in working with Preschool aged children. With the help of an incredible group of mentors, I opened Celebration Kidz Preschool in September 2009. Since then, I have watched the Preschool grow and flourish. In 2016, God placed it on my heart to add a Kindergarten and it has been exciting to watch Celebration Kidz expand into new territory. I absolutely love my job here!
My three boys are now 17, 15 and 14 years old and my life revolves around their school, sports and extra curricular activities! My husband of 20 years provides wonderful support for my dreams and passions for this school. I thoroughly enjoy being part of the Church Staff at Celebration Center! The Pastoral Staff and Governing Board have offered so much support along the way and Celebration Kidz would not be where it is today without them!
Celebration Kidz was developed out of a deep passion that God placed on my heart. I have an enthusiasm for this program and a desire to help kids prepare for their next educational experince at their individual levels. I look forward to meeting you and your child!
I'm so blessed to get to work with such an amazing group of ladies at Celebration Kidz...read below to get to know a little bit about my incredible staff...

~Ms. Katie
Ms April, Preschool Teacher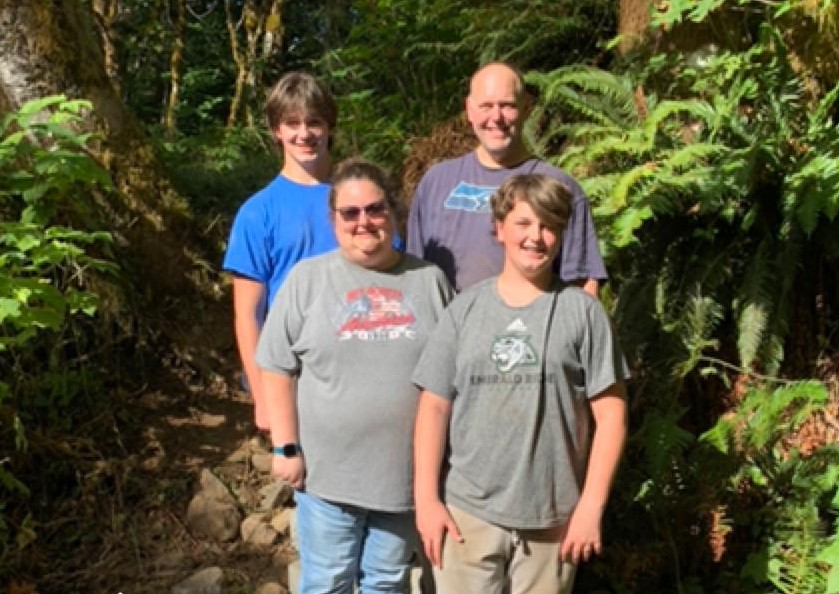 This is my 8th year teaching at Celebration Kidz Preschool, although I have worked with kids for many more years. I have been married for 20 years this year and have 2 amazing boys. Kyle is 17 and a Senior and Ethan is 15 and a Sophomore. I am so blessed to be doing my dream job. Each year my heart grows to love all my new students. Once I have them in my class they are always in my heart.
~Ms. April

Ms. Connie, Pre-K Teacher
My name is Connie Armer, this is my husband David Armer. I have been married to this wonderful man for 39 yrs. We have traveled and lived in many different states and Korea for one year ministering. I have two boys and two sweet grandsons. I have a wonderful family. They are my world!

I have worked at Mel Korum YMCA for 11 years where I also taught the preschool class in the summer. Children are my passion!
It's always exciting to see the preschoolers grow!

We attend Celebration Center church and I love working at Celebration Kidz preschool! I been assisting and teaching at Celebration Kidz preschool for 6 years. CKP has been a blessing to me and my family. I love working with some wonderful staff!

~Ms. Connie
Ms. Linda, Pre-K Enrichment Teacher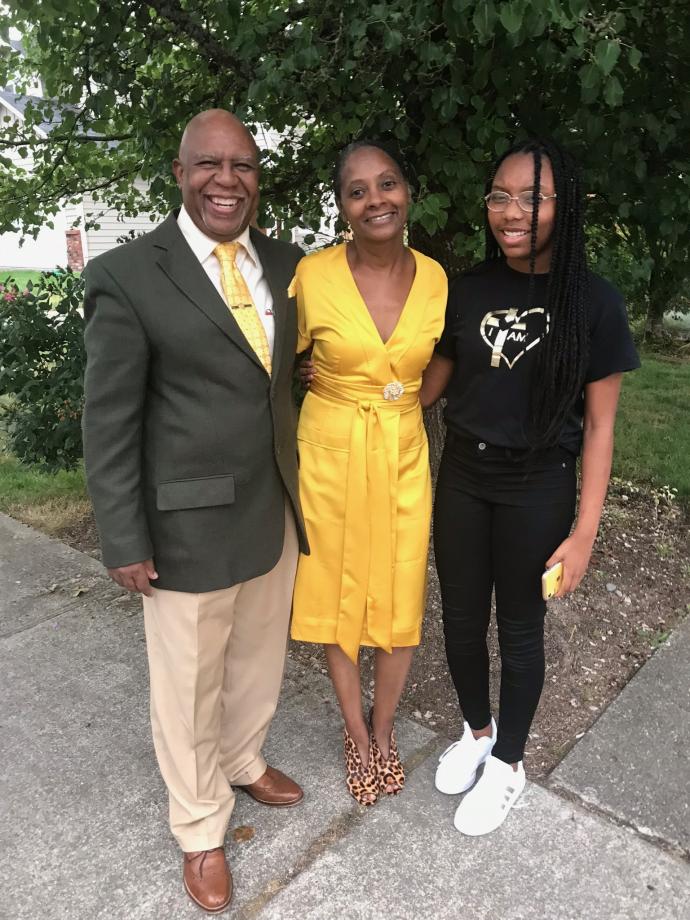 My name is Linda Catchings. I have been married to a wonderful man for over twenty years and together has raised 5 amazing kids.
My passions are family, children and cooking. After being a stay at home mom and volunteering at my local church as well as spending my free time engaged in child-like activities, I made the choice to pursue my career in Early Childhood Education.
It is fulfilling for me to inspire children, not just to teach them. What motivates me as a teacher is not just giving knowledge but learning how to empower them to believe that they can accomplish anything possible.
Matthew 19:26
With God, ALL things are possible

~Ms. Linda
Ms. Lindsey, Pre-K Teacher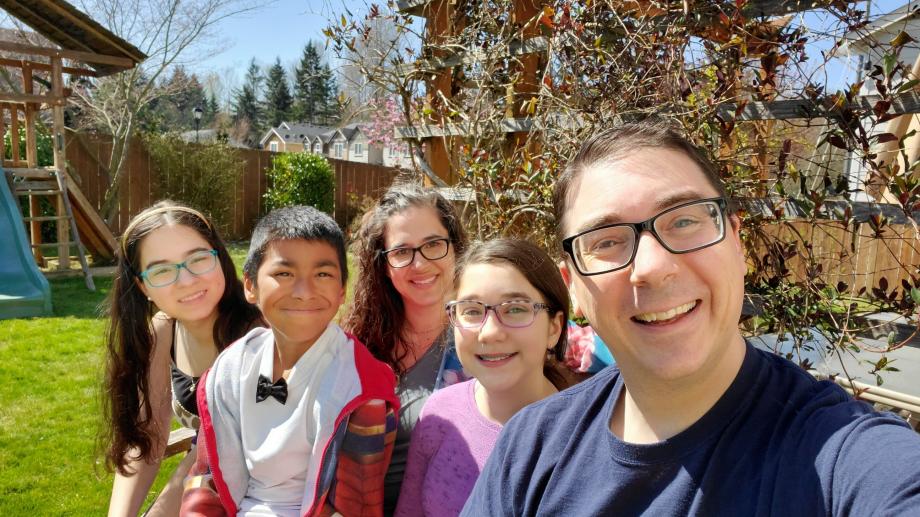 Hi there! I'm Ms. Lindsey and I have the joy of teaching PreK at Celebration Kidz. I graduated from Western Washington University with a BA in Human Services and have been working with children in various capacities since then. I am passionate about helping children grow into emotionally, socially, physically, and spiritually healthy individuals.

My husband, Marshall, and I have been married for 17 years and we have three incredible kids, Avery (14), Abby (12), & Michael (9). Our family has attended Celebration Center Church for many years and currently, I am serving as Worship Leader. We also serve God & our community as foster parents for the last nine years.

I love to read and am usually reading at least three books at a time. I enjoy cooking as a creative outlet and my family are my gracious guinea pigs. I'm always on the hunt for a great new worship song and singing and fiddling around on the piano. I have a bit of a competitive streak when it comes to board games and my kids have been giving me a run for my money lately.

Thank you for entrusting your children to the loving care of Celebration Kidz. I'm excited for the adventures in learning that lie ahead!

~Ms. Lindsey
Ms. Kathleen, Preschool Assistant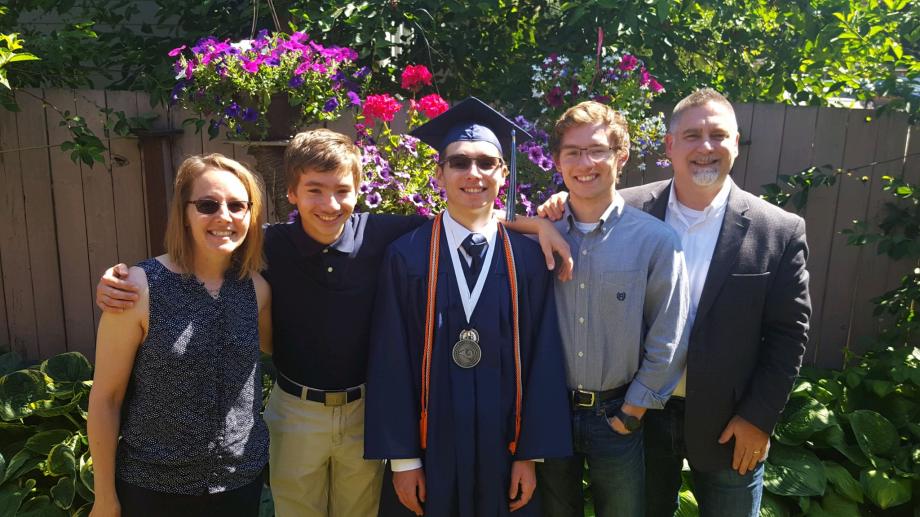 I've worked with kiddos my whole life and am excited to come back to Celebration Kidz where my heart is. I've been married 29 years and have three wonderful Boys. Zachary (21) and Braden (19) both attend UW Seattle and Andrew (16) is a Junior at Rogers High School. I'm blessed to be working with such an incredible group of women and friends and I'm so looking forward to meeting our amazing families this year!

~Ms. Kathleen

Ms. Gina, Pre-K Enrichment Teacher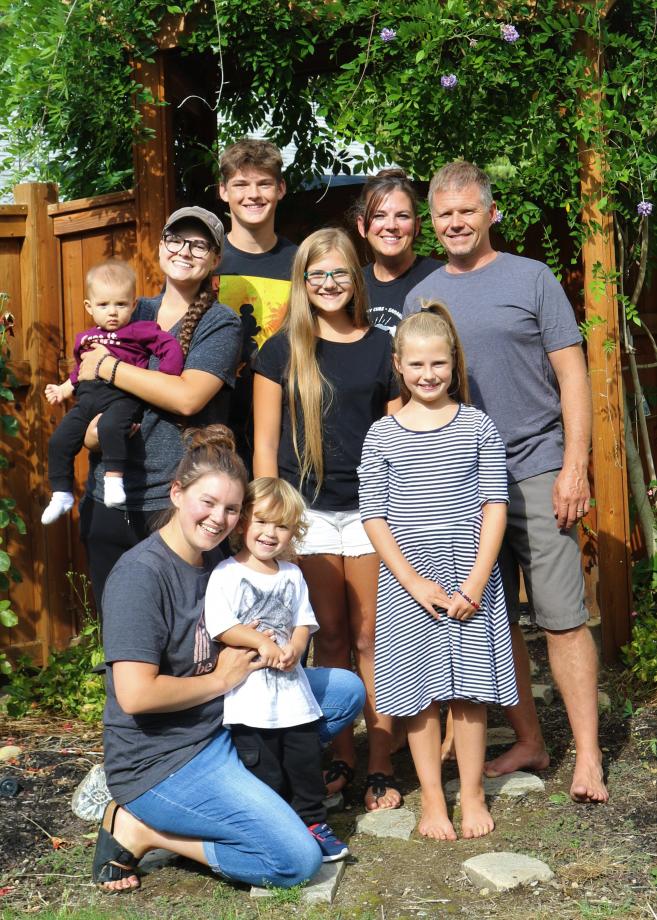 My name is Gina Campbell. I have been married for 31 years...I am a mom of 5 and a grandma of 2! My oldest is 31...and my youngest is 9. I started out as a parent of a preschooler, when my youngest attended Celebration Kidz! I started volunteering and loved it so much, I became a sub....which led to becoming an assistant in the pre-k class...then to lead teacher of the pre-k enrichment class! I have always loved being in my kids classrooms (I have been a volunteer every year for the PSD since 1994), whether it's volunteering to help, chaperone field trips or teaching an art class.... My passion is helping kids learn, succeed and prepare for life ahead of them. Children are a gift....and the more we pour into them as teachers...the more outpouring greatness we receive from them as individuals. I love my time with the kids in my class...their energy, creativity, willingness to learn...every day brings new blessings. I learn so much from them every day!

~Ms. Gina
Ms. Merrilee, Pre-K Assistant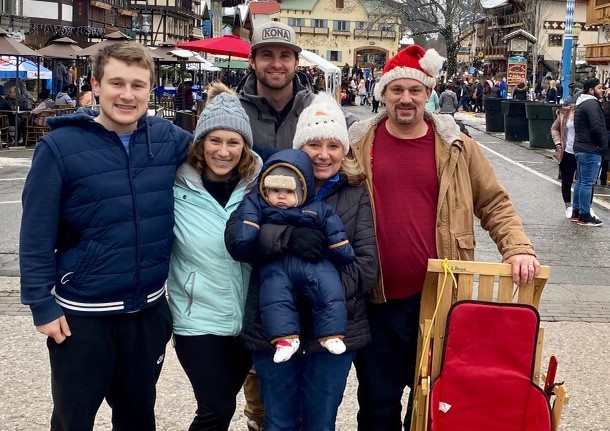 "Allow your passion to become your purpose and it will one day become your profession."
- Anonymous
My name is Merrilee Rumsey and I have been married for 30 years with two grown children and a mischievous Beagle named Crimson. Last year, I was excitedly blessed with my first grandchild! I have spent the bulk of my career co-owning a construction business and volunteering in a multitude of facets for the Puyallup School District. I have held numerous positions for the Parent/ Teachers Association (PTA) and enjoyed many years serving as a Girls Scout leader. My passion lies in volunteering for children and education and have always loved being actively involved in my community and surrounding schools. I adored developing great relationships with the staff and students, and I am truly honored by the opportunities that were provided. I look forward to making the same connections at Celebration Kidz.

~Ms. Merrilee
Mrs. Reynolds, Kindergarten Teacher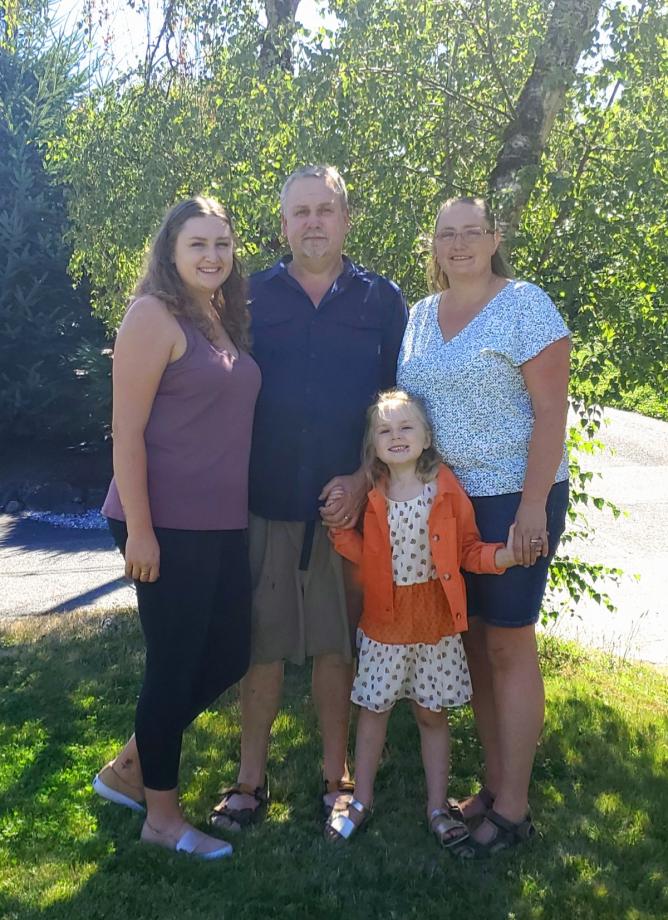 I always try to live my life following this verse: " Whatever you do, work at it with all your heart, as working for the Lord, not unto men" (Colossians 3:23). It has served me well and keeps life joyful. Most recently I have been a member of Discovery Community Church, and also joined in some of the Women's Bible studies at Celebration Center.

I have been married to my husband, Scott, for 28 years this October. We have 4 children, and 1 grandson. Our sons are twins (age 30), and we have 2 daughters ages 23 & 6. Our grandson just turned 4. Our family is an outdoorsy bunch who loves spending weekends at our off-grid mountain cabin hiking, hunting, playing in the river, and gathering around the campfire with friends.

Kids have always been a huge part of my heart and life. I have worked in elementary classrooms weekly throughout my kids' lives. I was blessed to home school my sons K-2nd grade. I coached sports and led a Girl Scout troop for several years. I created and taught an after-school program for elementary kids to fill the half day off. Most recently I have been guest teaching in a local high school as I pursued my CTE teaching certification.

I am so excited for the upcoming Kindergarten classes, and have been praying intentionally for all that this year will bring into their lives!

~Mrs. Reynolds
Mrs. Bostain, First Grade Co-Teacher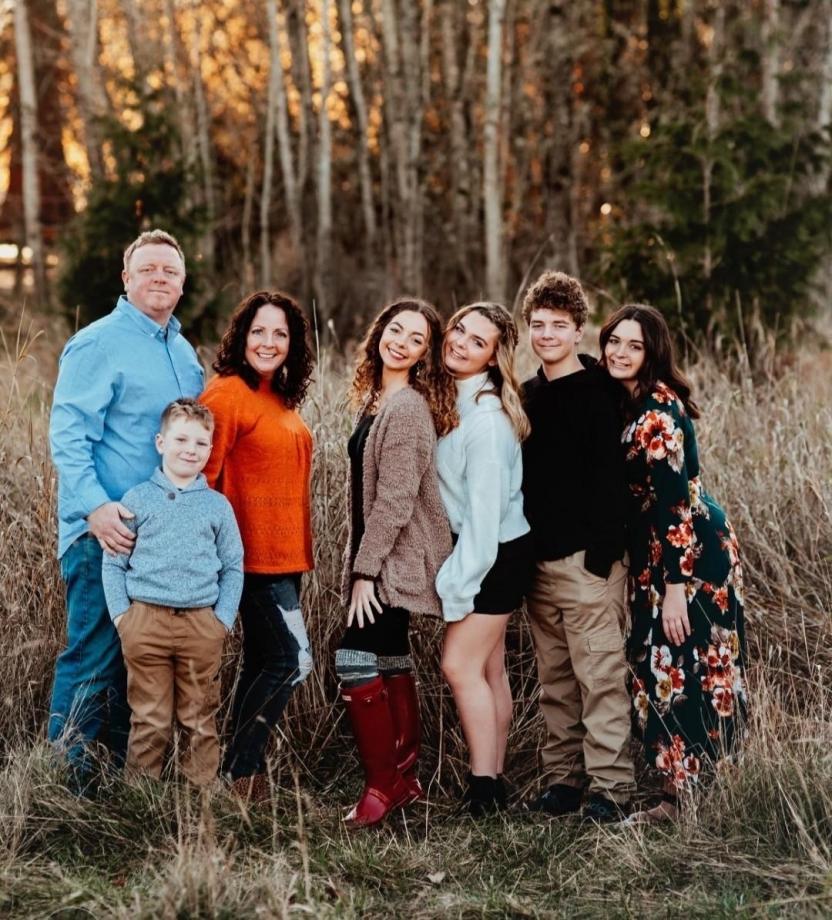 Hello! My name is Tara Bostain. My husband Chris and I have 7 kids together, ranging from 19 down to 7 years old. Jett is my youngest and is in the 1st grade class at Celebration Kidz. I enjoy watching my kids participate in their many activities that mostly include, competitive dance, soccer, ninja warrior training, basketball and track. When we get a chance to relax, we like to travel. Heading to sunny spots like Disneyland and Arizona. I have spent countless hours, more like countless years, assisting and volunteering at Cascade Christian Schools, primarily in Kindergarten & 1st grade. Looking back, there has clearly been a plan that is greater than I, that has led me down this path at becoming the 1st grade teacher. I am beyond excited to help the kids to expand their knowledge, be excited about learning and have fun while doing so. Cheryl Dahl (my mom), will be partnering with me, mostly working on Fridays. She has tons of experience and knowledge. She comes highly recommended, as I have known her my whole life....literally. 😃 We will be working together to make sure there is a seamless transition on the Fridays she is in class, keeping the same routines and expectations.

~Mrs. Bostain
Mrs. Dahl, First Grade Co-Teacher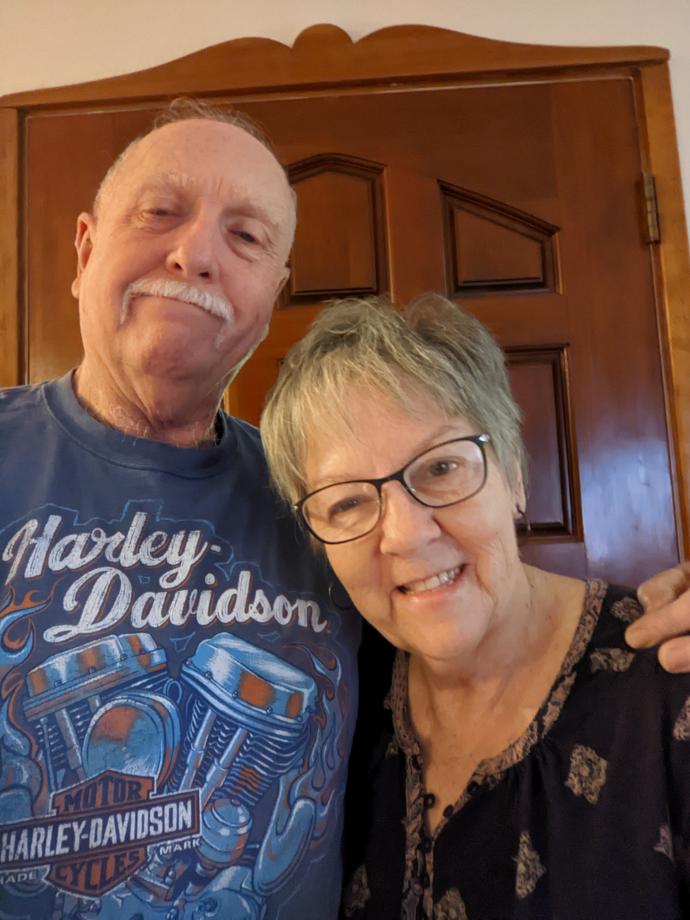 I am excited to begin my role at Celebration Kidz as a co-teacher for 1st grade. It is a privilege to assist my daughter, Tara Bostain, who is teaching 4 days each week. I have worked with kids in some capacity since I was 16. I taught Sunday School (still do) and volunteered in my kids' classes. For the past many years I have worked at Cascade Christian School in pre-school through 2nd grade. I really enjoy kids and love to watch them learn and be part of that process. My husband is a veteran of 22 years who served in Viet Nam, Desert Storm, and Lebanon. We enjoy spending time with our kids and grandkids (4 kids...13 grandkids...4 great grandkids!). We also love to travel (especially on our trike)! He golfs while I read and play the piano.

~ Mrs. Dahl